Latest News and Highlights
Thomson-Shore Provides all you need for Book Printing, Publishing, Marketing and Distribution.
Hook of the Book Conference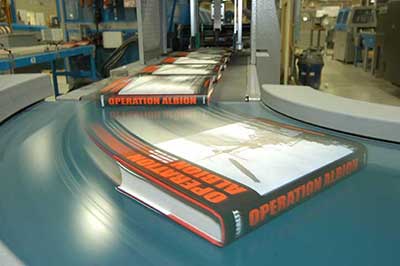 HELPING YOU PUT YOUR BEST BOOK FORWARD
Thomson-Shore is an employee-owned soft bound - case bound book manufacturer with products that will get you from manuscript to reader. There are lots of options to suit your printing and binding needs, offered in quantities of 1 to 50,000 or more. We know how important your titles are, and our employee owners are dedicated to exceeding your expectation in quality and in service.
Offset Paperback and Hard Cover Books - quality color, crisp text
Digital Paperback and Hard Cover Books - using the latest printing technology bringing extreme quality
Publishing Services - helps you from manuscript to reader™
Distribution to the market - reaching more booksellers and readers worldwide
Fulfillment Orders Shipped Efficiently
Custom Binding for Specialty Books