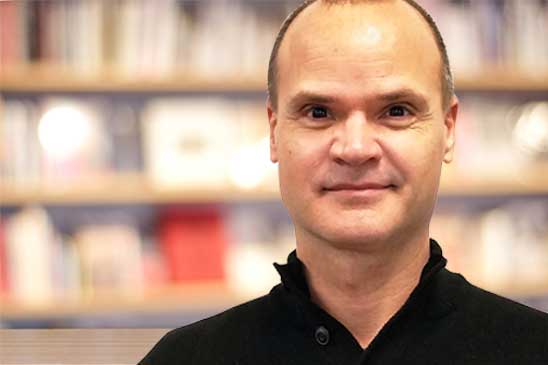 Rob Arthur
Regional Sales Manager
  roba@tshore.com
  734-426-3939 switchboard
  919-935-3470 direct line
I am a book manufacturing sales professional with over 25 years of experience initiating, building and maintaining relationships in a variety of print platforms. I have enjoyed working with publishers from all parts of the country and have been living in North Carolina the last 20+ years while covering multiple territories. The markets I have served include University Presses, Religious Publishers, Trade Publishers, Educational Publishers and Professional Publishers.
I have spent the past 8 years officiating high school basketball and really enjoy it. It certainly helps my communication skills in tough situations. My son and daughter play sports in college and I have kept busy watching their games over the years.
George Goeddeke
Regional Sales Manager, Eastern
  georgeg@tshore.com
   734-426-3939 switchboard
   850-212-7576 direct line My connection with books started when I was called upon to run the operations at a library bindery one year out of college. The satisfaction of seeing the final product come to fruition after detailed craftsmanship applied throughout the entire process, left an indelible impression on me. Aside from a stint in real estate, I've been in the book business ever since with 2008 being my first year with Thomson-Shore. As a representative of Thomson-Shore, I very much appreciate the quality and attention to detail upon which we've built our reputation. I strive to provide my customers prompt guidance in planning their projects and my background in books helps me to do so. Feel free to give me a ring (or an e-mail) so I can help you on your next title.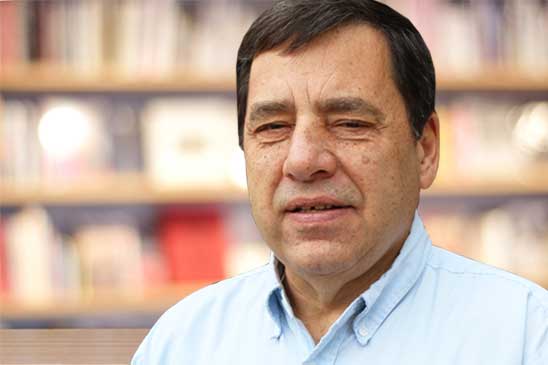 Dave Raymond
Regional Sales Manager, West
 daver@tshore.com
   734-426-3939 switchboard
   734-646-2902 direct line
I have worked in many phases of book production throughout my career at Thomson-Shore. I started in prepress in 1972, then transitioned to press and bindery. Later, I worked in purchasing and scheduling then in the mid-1990's I became head of Customer Service for Thomson-Shore. In 2001 moved into the sales position I hold today. I have been a panelist on many AAUP Conference sessions and have served on the Board of Directors for the PubWest organization.
I live in Michigan with my wife and have three grown sons who have blessed us with nine grandchildren. I was president of our local Boys Baseball and Girls Softball organization for 10 years, and have coached our sons and grand kids in various sports. I truly enjoy helping our publishing partners bring their manuscripts to life.
Karen Romano
Director of Business Development for emerging Markets
  karenr@tshore.com
   734-426-3939 switchboard
   914-772-4353 direct line
A native New Yorker, I spent most of my career on the 'other side of the desk,' responsible for production and manufacturing departments at major publishing companies. With a deep understanding of day-to-day production challenges, and the need for quality products and services, my sales role at Thomson-Shore is a perfect fit for me. Among other professional activities, I have been a member of the AAP Paper Issues Working Group, the AAP Committee for Textbook Specifications, and current Vice President of the Book Industry Guild of NY. I was voted one of the 'Top 50 Women in Publishing' by Book Business Magazine. I am passionate about books and publishing, and love to work with customers to help them realize their vision.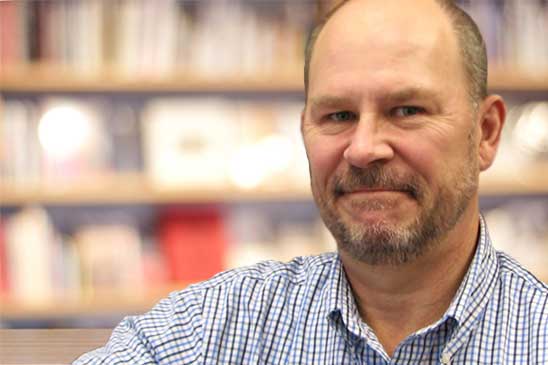 Jim Rooke
Regional Sales Manager, North Central
  jamesr@tshore.com
  734-426-3939 switchboard
  734-426-1527 direct line
I've been a fan and collector of print (books, comics, advertising) all my life. I've been fortunate to have a career in print that has lasted 20+ years. Because this business is both my profession and personal passion, I can offer a unique perspective to my customers while providing a satisfying experience all around. I've had the pleasure of living and traveling throughout the Midwest, with Chicago being my most recent and particular favorite residency, but returned to my Michigan roots a few years ago.
I have a Bachelor's degree in Fine Art from Eastern Michigan University, with a minor in printing, which has served me well in my professional life. My wife and I have two children (one of each flavor, boy and girl). We enjoy traveling the US, visiting local culture events, wineries and breweries, and attending conventions/events related to print.
John Sinclair
Regional Sales Manager, International
  johns@tshore.com
  734-426-3939 switchboard
  734-395-3361 direct line Prior to working for Thomson-Shore, I was actually a book publisher myself, so I understand the business of an academic publisher, a trade publisher, and religious presses. My sales management and relationships are in areas that include publishers located outside the United States who wish to print and distribute their titles in the USA. My International clients are from the UK, the EU, Israel, Canada and Australia. I have served on the executive board member of the New York Bookbinders' Guild. I'm also a member of the Academy of American Religion and an active member of the British-American Business Council.
Bob Durgy
Senior VP of Sales & Business Development
  bdurgy@tshore.com
  734-426-3939 switchboard
  734-426-6350 direct line I joined Thomson-Shore in 2018 to lead the company's Sales vision and strategy. I graduated from Michigan State in 1988, and have enjoyed a 25+ year career in sales (after a brief period as a ski bum.) Since 2007, I've been a leader in developing strategies in the book publishing, manufacturing, and distribution businesses; I have also successfully managed sales teams to help authors and publishers navigate the publishing waters of today and tomorrow.
The book industry has experienced unimaginable change in the last decade, and Thomson-Shore is committed to remaining relevant and responsive to our new landscape. My central goal is to provide Thomson-Shore's publishing clients with a world-class customer experience. Our strategy, simply stated, is to provide highly-valued and high-quality services to the book industry from manuscript to reader.
I live in Ann Arbor with my wife and three teenage children. I'm active in many community organizations including coaching, fundraising, volunteering, and several board member positions.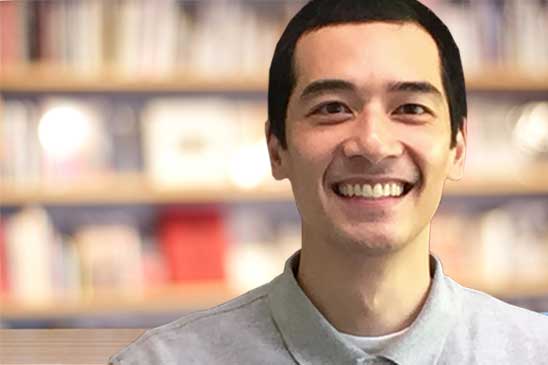 Thoe Tantipitham
VP of Sales & Customer Service
  thoet@tshore.com
  734-426-3939 switchboard
  734-426-6204 direct line I started at Thomson-Shore after graduating from college working in the Procurement Department sourcing all aspects of book production materials and services. Through my 15 year career at Thomson-Shore, I've been able to expand my knowledge through working and managing various departments; Procurement, Scheduling, Press, Bindery, Digital, Customer Service and now Sales. As one of the many Employee Owners of Thomson-Shore, I am very passionate about giving our customers a satisfactory experience in both service level and quality of work. Outside of work, my wife and 3 children can be seen rooting for the Wolverine's on Saturday afternoons.
Kevin Spall
President & CEO
  kevins@tshore.com
   734-426-3939 switchboard
  734-426-6208 direct line
Thomson-Shore specializes in the publishing, production and distribution of soft and case-bound books. Thomson-Shore supports the professional author and publishers world-wide in supply-chain services from editorial review, design and marketing through production, order fulfillment, trade distribution and eBook conversion. I proudly serve as the CEO and President of Thomson-Shore and have held various executive, business development, operational, and sales roles over the years working for industry leaders such as RR Donnelley, Consolidated Graphics, and Ingram/Lightning Source.
I met my wife Rachel in art school and we have been married for 24 years; we have 4 children ages 11,12,18, and 22. In my spare time, we both paint and sculpt along with a variety of family activities.
Laurie Schiller
Independent Sales Manager
  lauries@tshore.com
  734-426-3939 switchboard
  734-426-6205 direct line
Independent Publishers and Self-Publishing Authors are my specialty. I love walking through the book manufacturing process helping you with materials, pricing, providing options, sending samples, and assisting you in creating the book of your dreams.
It's been 33 years since I started my career and I still find it fascinating. As an employee owned company everyone here at Thomson-Shore takes a great deal of pride in a job well done. Customer satisfaction, quality of our books, and our reputation in the marketplace are our number one priority.
How can I help you put your best book forward?

Maria Smith
Independent Sales Manager
  marias@tshore.com
  734-426-3939 switchboard
  734-426-1722 direct line
I am one of Thomson-Shore's experts in Independent Book Publishing. I have been with Thomson-Shore since 1989 and have worked in various departments throughout my career with the company. This long history has helped me build my knowledge and expertise to help guide you through the waters of self-publishing and to get your project rolling smoothly while pointing out the pit falls to avoid. My reason for coming to work each day is always the same – the people. I love working closely with my customers to produce a great, beautiful end product that they will be proud to put in their readers hands.

Jami Washington
Publishing Services Sales Manager
  jamiw@tshore.com
  734-426-3939 switchboard
  734-426-6220 direct line
My background of design, communication, and psychology naturally led me to joining the Independent Publishing Team here at Thomson-Shore to help authors and small publishers – just like you – turn dreams into books. I've traveled to many places around the world while meeting new people and, of course, hearing their stories.
As the Publishing Services Sales Manager, I am the first point of contact for people who find themselves asking, "Now what?" I can talk you through the process and point you in the right direction, connecting you with the proper experts to fit where you're at in the process and to keep your project moving forward.
Writing is your craft, being an author is your job, and publishing a book is like starting your business. Trust us; you're going to want to have a good team on staff.